About Shipdetective
Our knowledge base comes from practical experience and hours of research. We monitor hundreds of websites, newspapers, and magazine publications for relevant cruises news passengers really want. We are not travel agents -we only make suggestions and offer our best advice.
Our Home Port is Venice, Florida, a city located on the southwest coast of Florida in Sarasota County.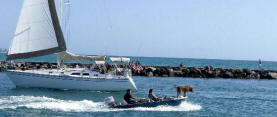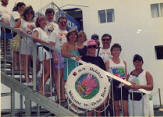 Shipdetective.com is an independent website founded by cruisers for cruisers. Our simple objective is to provide a free, user-friendly, no-frills experience for our visitors.
We designed a website that is easy to navigate, free from annoying pop-up ads, and highlights the information you really want - without membership or sign-up requirements.
Shipdetective.com was published on the world-wide web, January 12, 2006. Our home port is Venice, Florida.
Contact Us
Submissions
Privacy Policy
User Agreement